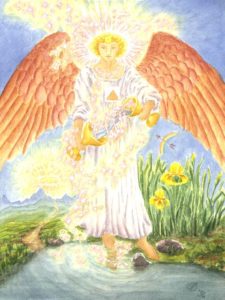 Hay House, the prolific publisher of all sorts of all things uplifting, is offering a free eBook! The e-Book is available in a choice of ePub (iBooks compatible), Mobi (Kindle compatible) or PDF. Download Angels by Kyle Gray here. You will be asked to supply your name and email address to Hay House. It is easy to unsubscribe later if you wish.
Note that I am a Certified Oracle and Angel Card Reader by Doreen Virtue LLC.
Update May 2019:  The link for a free book no longer works. It defaults to one of Kyle Gray's courses.